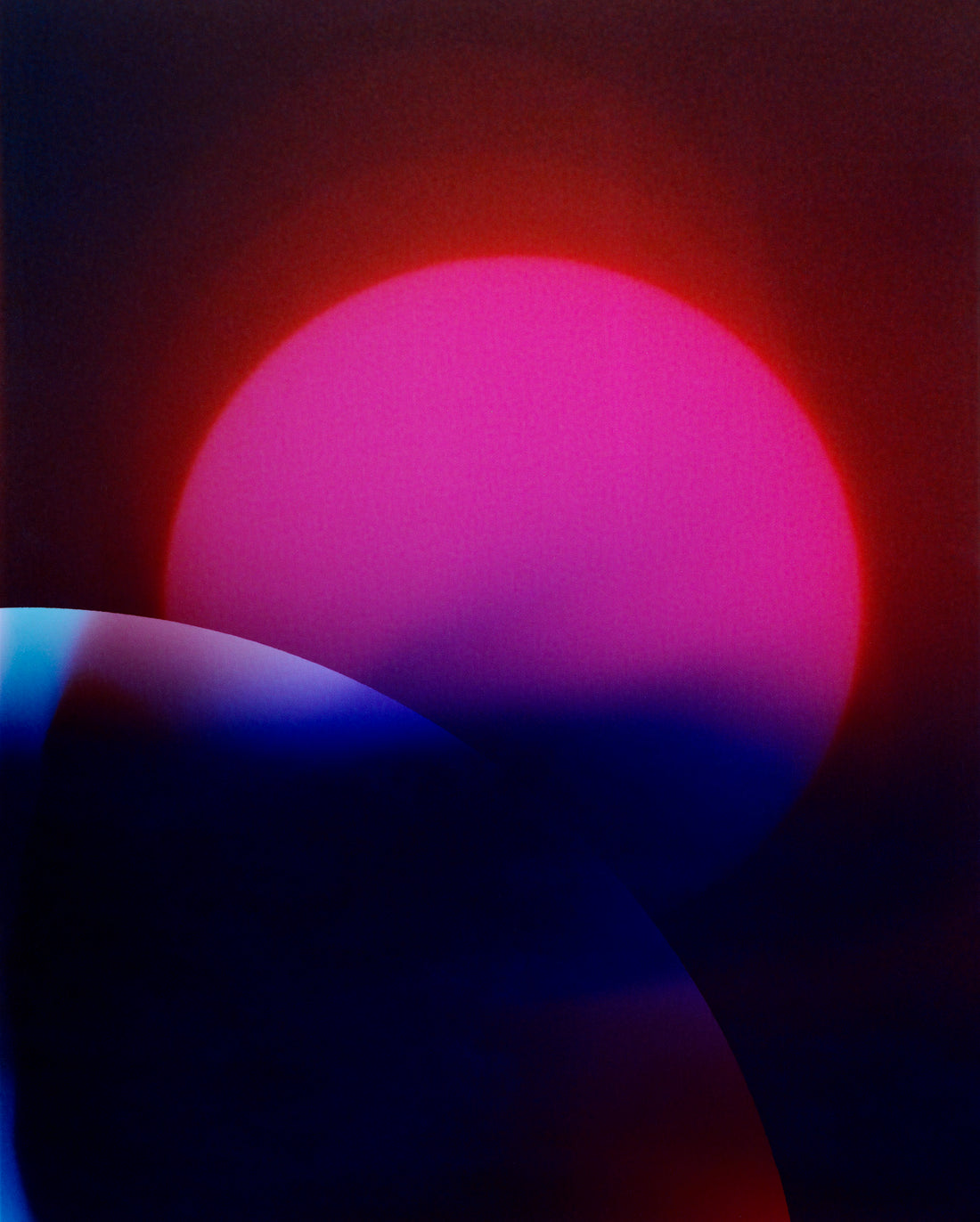 Radiant Solitude—Luke Foley-Martin
Radiant Solitude—Luke Foley-Martin
Extending his recent photographic work evoking celestial bodies, Luke Foley-Martin's latest exhibition Radiant Solitude, explores connections between our concepts of outer space and the 'inner space' of self-reflection.
The ongoing series features photographs of the sun positioned alongside abstract images made in the darkroom, exploring spaces between the real and imagined. Given it is their primary source of light, photographers almost always consider the sun, yet they seldom directly photograph it as a subject. Sun gazing is sometimes enacted as part of spiritual or religious practices, or as an alternative therapy, most often near dawn or dusk. However, it is considered extremely dangerous, and impossible to look at the sun for any length of time without damaging one's vision or going blind. 
Foley-Martin's work often begins as handmade RA-4 colour prints produced using experimental darkroom techniques. In this exhibition, his work leans into the unpredictable and intuitive nature of working 'blind' in the darkroom, to create more complex compositions which further incorporate the role of chance. Here, an analogy between the darkroom and the depths of outer space is foregrounded. In Radiant Solitude, the isolation of the darkroom offers a space to contemplate the self and the orbit of others.